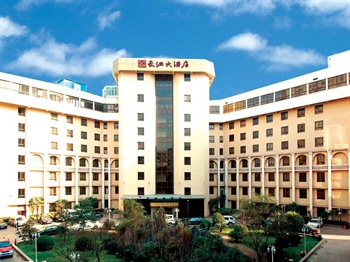 Situated at the intersection of Jiefang Avenue and Qingnian Road, the Yangtze Hotel (Changjiang Dajiudian) is within short walking distance of Wuhan International Conference & Exhibition Center and only a 30-minute drive to the airport.
The hotel has a variety of rooms and suites, all well equipped with central air-conditioning, satellite TVs and mini bars.
Recreational facilities include fitness center, sauna, massage, KTV and billiards room.